Nintendo DS stands for Dual Screen and it is probably one of the best and the most appealing handheld devices of all time. It is truly special due to its design, capabilities, and overall simplicity. A separate reason why this device has been so popular is the games. There are plenty of them and most are stunning, period. If you don't have the Nintendo DS but you want to play the games, you can do it on your smartphone. The process takes 5 minutes and you are ready to play any game. Follow the steps below.
1. Download ROM
To play the games on your smartphone, you will need Nintendo DS ROMs. These are basically games that are optimized for use with emulators. They are complete games, with all the sounds, characters, features, and all the rest, but they come in virtual form only. The first thing you should do is to download a ROM or better said a game you like. You can even use a PC and transfer it to your smartphone.
Keep in mind that each ROM is a separate game and each one has to be loaded separately. There is no limit on how many ROMs you can download and you can place all of them in one folder on your SD card.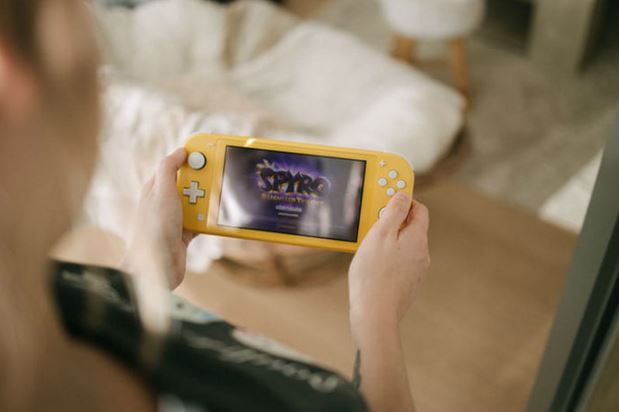 2. Download and install emulator
An emulator is software that mimics an operating system from one device (Nintendo DS in this case) on another device, your smartphone. Some emulators do support multiple ROMs and can emulate games from different consoles while others are developed to emulate just one platform.
If you use an Android smartphone, you will need to download a corresponding emulator. The best ones for Nintendo DS that run on Android are DraStic DS, EmuBox, NDS Emulator, and nds4droid. These are just examples and there are many more out there.
If you have an iOS device, you will need another emulator. Some examples here are NDS4iOS, iNDS Emulator, GBA4ios, and many more.
An emulator is an app and all you have to do is to download it and install it. This process is the same as with any other app you have been using. Once done, you will see an icon on the home screen and you are good to go. The instructions are the same regardless of which emulator you use and for which platform.
3. Load and play
The last step is your reward. Here you need to open the emulator, navigate to load, and find the ROM you downloaded in the first step. Load the game and play. There are no additional steps, controllers needed, or anything similar.
When done, exit the emulator and use your phone normally. Repeat the step every time you want to play a game. Don't forget that you can use various options such as game save, use cheats, add controllers, multiplier options, and more.
Conclusion
Even if you don't have any experience with the matter at all, you will need 5 minutes or less to figure it all out. Once you have ROMs and emulator, you can play any game you like, download new ones and try all the features offered. This is the same process for all other emulators, platforms, and ROMs.