People happened to come across and stumble upon Verkoop – Click, Buy Scan, Sell while doing their weekly roundup of the popular App Store and Play apps. They were greatly intrigued since it looked like a special something set it apart from the others.
If you are looking for a great online shopping app in Africa and want a powerful online marketplace app that can allow you buy and sell used cars, furniture, fashion, electronics, clothes, accessories, beauty products, art, books, branded goods, vehicles and many other stuffs within a few minutes then download this Verkoop – Click, Buy / Scan, Sell for free. It is the perfect marketplace shopping app ready for you.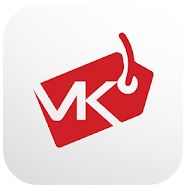 Moreover this Verkoop – Click, Buy / Scan, Sell is one of the best marketplace local apps, easy to use and totally free. They are the best place to buy and sell used stuff locally. With vast collection of products, you can buy or sell from fashion, clothing, cosmetics, electronics, phones & accessories, computers, baby products, food products, health & fitness, sports, office equipment & stationery, homeware, kitchen appliances, cellphone, books, videos & movies, music, games & toys, pet supplies, and many other products.
In addition you can apply for a loan and get pre-approval online by your bank. Buy a ticket for whatever local event on the App, conference, concert and more. It is possible to find a New Job offer from all sectors of activities. Also you can buy a Plane ticket or make a reservation for your hotel anywhere in the World. The users are going to love this marketplace app.
Why it is Different from others?
Verkoop – Click, Buy / Scan, Sell is different from other classifieds of South Africa apps in as it primarily combines the image recognition and augmented reality (AR) features that permit you to take the picture of the item you are looking to purchase. Verkoop will search on database and find a similar item and more than 30 million products available for an amazing online shopping experience. So you can start a beautiful shopping journey, discover the trending products, access the latest arrivals and get the best deals, all in one app
Why you want to select Verkoop – Click, Buy / Scan, Sell?
Security

Verkoop reassures you with the highest level of security. Your money and information are safe with us. So you will never lose a dime or never have to worry about your information being leaked or shared with a third party. All transactions are protected to avoid any hack or scam.
Best Prices and Discounts
They are offering the best products at the best price and it is one of their primary focuses. If you are searching for the best discounts, cheap or lowest priced shopping app, you can surely use Verkoop.
Image Recognition & Augmented Reality (AR)
Verkoop is the #1 African marketplace that offers Image recognition and augmented reality features will make your shopping much more fun and easier. With the image recognition option, you can just upload an image of a product and Verkoop will show you the product to buy. By this augmented reality (AR), you'll be able to assess products in the most realistic way and make a better decision about buying or selling anything.
Customers Services and Return Policy
They have effective customer service policy in place. You can contact the customer service team anytime for any query or complaint. If you are not satisfied with any of buyer or seller products, you block or report these individuals to avoid similar issues in the future.

Great Payments Systems
The payment system is highly secure and easy to use. They have a variety of payment options including advanced payment and cash on delivery, which is our primary means of payment. If you are unsure of the buyer or seller and want to mitigate any risks, they have an e-wallet functionality that enables electronic payments via scanning the QR code of the buyer or seller.
Verdict
Verkoop – Click, Buy / Scan, Sell is new refreshment among popular shopping category. So if you are looking for an efficient Market Place and the best products at the best satisfied prices, then you'll love Verkoop. Overall, we trust developers did a good job in terms of many key features.
DOWNLOAD FROM THE STORE :