If you want to have software that will work well with your phone, digital camera, action cam, or whatever you're shooting on. If you plan on shooting on a lot of different devices, you want a program that's compatible with a lot of different formats, the perfect match for your needs was "Crop and Resize- Clideo" from Softo limited. The App was specially made for the guys who want their video content to be molded into evergreen content on their social media accounts.
Clideo provided by Softo limited which had more than 3 million and increasingly trusted users in past months. This app contains special features that even people with no technical knowledge can use it effectively. Clideo allows users to compress and resize their video and you can merge any additional video or music to make your video unique. Once you are done with your video you can share the results on your social media accounts.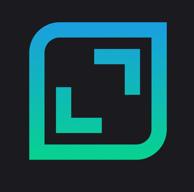 This app comes under the "video editing" category and it allows you to cut and resize manually also it has more than 90 presets for different social media accounts which makes it easier to access your preset in a single tap. You don't need to set the width and height of the video every time you are going to edit. It provides more than 15 colors of frames with backgrounds for your cropped videos and also you can make it blur.
By using clideo you can create meme videos out of it, it provides some special features like loop and stops the motion of the video also you can reverse it. Users can With Clideo you can share the refined vides with Youtube, Instagram, Snapchat, and Facebook, etc. Yeah! You don't need any other apps to make your video suitable for your posts, Clideo is specially made for social media and advertising needs.
There are numerous apps available in the AppStore, some of them are useful and they only provide strong features for the users. And one of the apps is Crop and resize- Clideo because every user can find the options in this app that only available with pro versions in other apps. You don't need to be a professional editor to edit your video but also a Professional editor finds special features for them in the Pro version of clideo
Crop and Resize clideo comes with a bold and neat interface and is easy to use. If you have any queries regarding the function of the app, the team of Clideo is there to support you in your every need. Clideo comes under the Video editing category in Appstore for iPhone or iPad with i12.2 or later versions.
Clideo come up with free of cost and also you can make a monthly or yearly subscription to avail some extra features, When you're choosing the right editor for your needs, try to the balance price and it's always best to get something you can grow into, especially if you are a Professional Vlogger.
Worth Having App – Download the App