Initially, large industries like motor companies used to save the information through barcodes which represent horizontal black lines, it can hold a limited amount of information. Later it was upgraded as a Quick Response code or QR code and you can store a wide amount of data in its horizontal and vertical black dots. Nowadays from supermarkets to large industries are using this technology to store and share information to users by just scanning the QR code using QR scanners.
After the arrival of smartphone and the internet, the QR scanner devices are converted to sensors and mobile applications. Which connects people with their needs instantly just by scanning. Because all our needs are now encrypted with a QR code.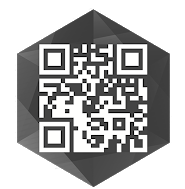 Every smartphone can scan the QR code by using scanning apps and browse the stored information in it. One of the latest and best app on the market now is "HelpQR- Scan and Browse" developed by Lieber verwalter and HelpQR comes under the tools category in Play Store, every smartphone should possess this application which helps to scan and browse any kind of QR codes.
HelpQR can read even the densest version of a code, Also it works fine and excellent with 2D barcodes. Feedback for this app from users shows it is one of the quintessential tools for your smartphone. After the installation of the HelpQR app, you can choose the language as English or German and it asks your permission to access the camera to scan and browse. Now the app is ready to work with QR codes.
By using this app you can browse and save any information in the QR code by just positioning your camera to scan the code. Its history tab helps you to show your previous scanning history to provide instant information through your browser. HelpQR works perfectly on android phones and the iOS version of the app is yet to come, soon it will be arriving in the market.
Lieber verwalter designed this app to study purpose for people who create explanatory videos, then it was upgraded to wide use. It was updated recently to work well with the latest versions of android and it needs 2.7 MB space. You can learn more about the app by clicking "About us" and give your ratings to the app. The privacy policy of the app was described under the "Privacy policy" option. You don't have to worry about your privacy and all the information you're going to save will be encrypted to improvise your usage. you will feel good and UI of the app is very easy and neat. No technical knowledge required to use this app. Have it on your smartphone and go to the internet destination you want in a single click.
If you have any queries regarding the app you can escalate your questions to the customer support team at jens@schwoon.de.
Worth Having App – Download the App