Are you a contractor or a remodeler? At any point, you would have looked for options that help manage your business and boost the overall productivity. You might have tried many apps and services and have implemented so many processes within your team. There are so many contractor apps that streamline the workflow but nothing equals the functionalities of Contractor+.
Contractor+ helps with project management, accounting, budgeting, and even simplifies client consultations. Contractor+ allows users to make estimates of the different project works that are being taken. All the work that is done can be kept track of and saved. The app has an essential tool that helps users to save all the tools they have in stock. This enables users to keep all the tools safe so that there are a clear check-in and check-out of the different tools that are maintained.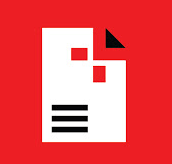 Contractor+ lets users showcase all the works they have accomplished so far. They will be able to get the client reviews and ratings and get credit for it. With the help of home remodelling bids, they offer clients financing options for home remodelling projects. The construction projects can be scheduled and managed and all of this can be executed with much ease when we make use of this app. The app has a time clock that tells how long the employees have worked. The mileage log comes with the GPS validation that tracks the locations, drive speeds and routes.
Contractor+ has supply pricing from the leading construction suppliers like Lowe's, Home Depot, Menards, Ace Hardware, Sherwin-Williams, etc. Users can generate a shopping list for an estimate within a few seconds and this alleviates the stress out of project management. People can also link their account for instant payment processing to PayPal, Stripe, Square, Authorize.Net, CoinPayments and CoinBase. They do accept cash, checks, credit cards, and even bitcoin payments with this cool app. It syncs all the data with Quickbooks and allows users to configure the email address and deliver reports to clients from this.
Contractor+ field service management app is exclusively designed for the home services sector. The app helps you impress your clients, unite your team and grow the business in a shorter period. If you have any queries, you can write to the team on support@contractorplus.app. Contractor+ can be downloaded on both iOS and Android devices and is a complete solution for contractors.
Worth Having App – Download the App