Are you in search of a nice platform where you can chat and meet other people? Want to connect with singles near you who are looking to have a date with people who share the same interests? Then you must give Promenad a try.
What is Promenad?
Promenad is a new dating app that lets you connect with people who are nearby and anywhere in this world. This innovative app comes with a lot of features that make your dating process so good. You will have a different experience with this neat and user-friendly app. It helps you take your relationship to the next level.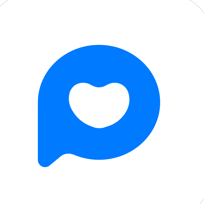 Working of Promenad:
Register with your Facebook or phone number and verify your identity to ensure that you are a real person. Just enter in the app who you are, whom you want to go on date with, what interests you the most and so on. This helps you fetch profiles that are matching to yours. Promenad makes use of a different currency called the leaves. The free version of the app comes with 3 leaves that help you like three profiles. You can check out the pages, view more profiles and purchase more leaves to give more likes. The store offers 20 leaves for $9.99, 50 leaves for $19.99 and 100 leaves for $29.99.
Special features of the app:
Promenad helps you make use of all the features to the full. You can send messages in a few seconds and know who visited your profile. Meet men and women in your area by calculating the distance between you and them. Join the singles who are looking for people to date, chat and meet just like you. It notifies you when someone writes or reads messages. The app notices all profiles and photos on the website with the more easy functionalities and search bar. It utilizes modern technology to ensure your data is confidential with them and you feel comfortable all along. Apart from dating, you can execute many tasks together like hiking, travelling, yoga, sports etc. It has a plethora of options that lets you safeguard yourself from people whom you find abusive or annoying. You have different options to hide, block or blacklist them. The app doesn't have any hidden in-app purchases or credits.
Promenad works fine on all iOS and Android devices and is completely free of charge. The web version of the app is also available. Download the free dating app on your device and start your dating life today. Get the love of your life and take the first step towards a happily ever after.
Worth Having app – Download the App