The holidays are enough to drive even the most well-adjusted person crazy. Between buying presents, planning holiday meals with family and friends, and fitting in some fun winter activities, your schedule is probably jam-packed. Luckily, there are four awesome apps out there that can help you during this holiday season. Check out these must-have apps below!
Thunderbolt Casino
Do you feel like you're on the verge of going broke every winter? The holidays can be an expensive undertaking, so any time you can earn a little extra cash, that's a good thing. Download the Thunderbolt Casino app for over 300 game options (including video poker, scratch cards, and slots). There are plenty of opportunities to win some money, as well as bonus promotions for extra chances to win. The best part is that you can play it on the go, so if you're feeling lucky, you can make some money while you're busy running errands or shopping.
Shopkick
Another great way to earn some cash is to download the Shopkick app (available for iOS only). Shopkick lets you earn reward points while you're shopping, and then trade in those points for gift cards and products (or to give to charity if you're feeling generous!). The app can be used in-person in a brick-and-mortar store or online, so you can rack up points at many of your favorite stores. You probably have tons of people on your shopping list for holiday gifts – Shopkick can help you feel like you're saving some money even while you're spending it.
Trail Wallet
If you're doing any traveling this holiday season, the Trail Wallet app is a necessity. This app helps you keep track of all of your traveling expenses, so you can stick to a budget (either for the day or the whole trip). The app also allows you to figure out exchange rates, which is essential if you're traveling out of the country. Traveling during the holidays can be super stressful, but Trail Wallet helps you feel more in control of your finances with just a few clicks.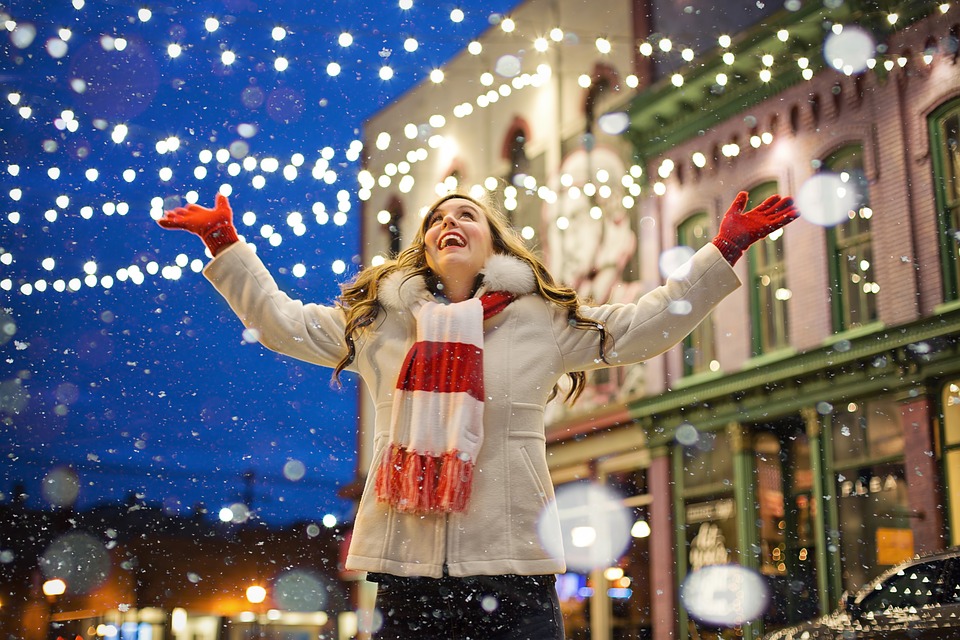 Headspace
In need of some serious stress-relief during Thanksgiving and Christmas? Download the Headspace app for guided meditations that can give you that break you so deserve. There are even short 10-minute meditations, so you can easily fit in some relaxation during your packed schedule. You'll definitely need to keep your sanity during the holidays, and the Headspace app can help!
Actually enjoy the holiday season instead of dreading it by downloading these four apps now!