Total development of the Internet of Things, Wi-Fi and analytics have led to serious changes in retail. Retail business today is on the threshold of a new era, which experts call "Retail 4.0". The new paradigm of retail trade is shifting towards digitalization, blurring the borders between offline and online, the omnipresence of interaction with the customer, and emotionalization. What does business need to know to be successful in the new era?
Let's turn to the history of retail to trace the key shifts in its development. In the beginning, we'll see that retailing was a lot of small, family-run shops around the corner, where sales were made through the counter, the seller knew the family's preferences, collected the order, and sometimes even delivered it to the house.
Everything changed in 1916 with the first Piggly Wiggly self-service shop. Buyers had the opportunity to choose the products they wanted to buy. This revolutionary event was the beginning of the era of modern retail (Retail 1.0).
50 years later, the first supermarkets – Walmart in Arkansas and Carrefour in Paris – open their doors. Following the philosophy of "everything under one roof", these two brands marked the beginning of the second revolution in retail.
With the rapid development of e-commerce and giants such as Amazon, eBay, Alibaba, retail enters the Retail 3.0 phase.
Retail 4.0 is a qualitatively new round of retail business development, where the focus of the business model is on the customer, his needs and requirements, not the format of the store.
Today, customers expect personalization and an individual approach. This is confirmed by the latest research in the US and UK, which showed that 70% of customers expect more personalized service from brands, and for this, they are ready to share their personal data.
86% of shoppers believe that personalisation plays an important role in their purchasing decisions (Infosys)
45% of online shoppers prefer to shop on sites that offer personalized recommendations (Invesp)
40% of users buy from retailers who offer personalized content across all channels (Monetate)
Buyers want the feeling of a "family shop". And it doesn't matter that these new-format "family stores" have a million-dollar assortment of goods and thousands of people visiting them. Therefore, to be successful in the era of 4.0. you need to take care of creating a unique customer experience, develop trust and create a sense of personal communication and knowledge of the client. By the way, Magento 2 shipping extension will help to reach this goal. Technology can help to achieve this goal today.
Leading Retail 4.0 technologies
Among the technological solutions that allow you to create an integrated personal experience, we can highlight the following:
Mobile technologies and applications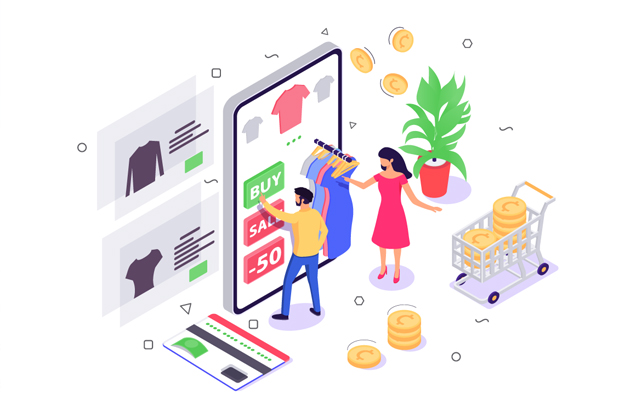 Buyers aren't breaking up with cell phones today. We interact with our smartphones more than 150 times a day. Every third person uses them instead of consultants in the store. Every second one of us compares prices or checks the availability of goods at other points of sale during our stay in the store.
The role of smartphones in purchasing decisions is increasing. And given that about 80% of purchase decisions are made in the store, and 60% are impulse solutions, retailers simply can't afford to ignore mobile technologies.
IoT
The Internet of Things, one of the most popular technologies today, is firmly in the field of retail. MarketsandMarkets estimates that the IoT retail technology market will grow from $28.9 billion in 2019 to $35.6 billion in 2020
These are not surprising, because all sorts of devices running IoT-technologies (sensors, "smart" shelves) have a significant impact on customer experience, management processes, and in addition, help to increase revenue.
"Smart" equipment, AR and VR technologies
The increase in the number of intelligent equipment is another trend in retail 4.0, which is closely related to IoT. Among the latest innovations is intelligent equipment that can be connected to a smartphone. Everything – for maximum personalization. For example, "smart" slicers, which will slice your favorite cheese as you go to the store through your mobile app.
Another strong trend is virtual reality technologies that allow retailers to provide a unique service. Let's take at least virtual fitting rooms.
Customer experience management systems
All these technologies will not be able to function effectively without integrated solutions – client experience management systems. After all, data from all sensors, mobile applications and other equipment should be analyzed to solve the key problem – sales growth.
Thus, Walmart, one of the pioneers among retailers in the analysis of big data, learned not only to "understand" the buyer, but also to predict his behavior and demand for certain products.