According to Microsoft Low-Code Trend Report (2022) 83% of users feel more satisfied with their work and workload after integration of low-code/no-code BPM solutions. And it makes sense — an implementation of automated business processes shows a proven track record in costs and time reduction. CMW Lab, a company that inspires businesses for digital transformation with its BPM software, collected 5 main processes which automation may change company effectiveness drastically.
#5
Recruitment and onboarding
No matter what size of business you have, taking care of newcoming employees is one of the challenges either for the company or for its HR-brand. This 90-days process can lead to a seamless integration of a newbie into the existing workforce or turn into a chaos. The result of a poor onboarding process is a high employees' churn and consequently higher employment costs.
Implementing an accurate onboarding workflow gives the company a full understanding of the stages, executives, terms and much less stress for employer and employee.
#4
Legal document tracking
While most of the companies concentrate on marketing, sales and customer support first, they put aside document management. Moreover, a remote work that continues gaining momentum complexifies the approval workflow. A pileup of agreements waiting for the review of a lawyer can become an indeed bottleneck for business. Process automation brings transparency, efficiency and clear collaboration to your company letting your legal department approve documents and your sales representative move to the next deal stage faster.
#3
Capital expenditure approval
As the world changes quicker than ever, it is necessary to make sure that each CapEx request goes through a rigorous evaluation and approval process quickly. CapEx approval lets business look forward to new growth opportunities, while safeguarding business from the financial drain. While other companies still rely solely on a hands-on operation losing time and funds, the automated expenditure control process empowers enterprise's financial managers for full control over CapEx management from scratch. Advanced CapEx workflow brings all the necessary tools for on-demand reports, turning safeguarded investments into business growth.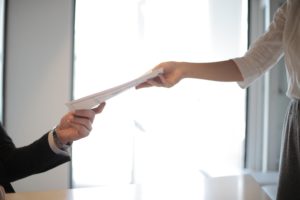 #2
Clients order management
Customer Order Management is the main process for revenue generation in any client-oriented business. It directly impacts the ability of the company to deliver the required products or services and ultimately determines customer satisfaction. Non-coding order management and processing enables to automate end-to-end order fulfillment process, boost order-to-cash cycle performance and improve order processing efficiency for wholesalers and suppliers. Use flexible workflows and web forms, business rules, complex reporting and collaboration as well as a unified working interface for the work group to get the most of customer's satisfaction and business results.

#1
Claims review
One of the basic business rules says: the bigger the business — the more claims it receives. No matter how good your support team or the product is, customers will still refer to you with different kinds of feedback and wait for your prompt response. Proper claims management requires contribution of numerous employees and departments and it is vital for business success. Automated claims management enables businesses to enhance claims processing with ease and put clients' satisfaction to a new level with a higher percentage of returning customers and therefore higher average order value.
"Business process management and digitalisation are trending now and it's not about the hype, it's about the highly changing business environment. COVID-19, remote work format, geopolitics — these all form the route for developing a business today. And the companies that start with automating their processes, bringing on the one hand more control to its operations, on the other hand reduction of time and money costs, will benefit from it the most" — commented Michael Donaghey, Vice President of Sales at CMW Lab.