If you are owning a business, then you might want to scrape the results from different search engines. This process of scraping the SERPs (Search Engine Results Pages) is not an easy task and it requires a lot of efforts and background work to be put in. As you extract data by scraping, you can use it for a variety of factors in estimating the different website performance metrics and indexing status.
The Google Search API or Serpproxy fetches you the Google search results in real-time. When you go to the website (serpproxy.com), you can try the Google search API for free. Just enter the keyphrase, location, domain and language and you will get the SERPs. Apart from this, the API offers several other parameters to help you make the search results more defined. The API delivers all the results in an easily readable JSON format.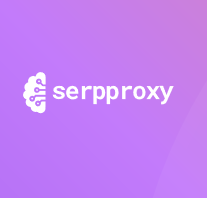 Serpproxy constantly monitors and tracks the uptime of their service thereby ensuring a maximum availability and reliability of 99%. They only charge you for the successful responses and they never take invalid responses into account. A complete documentation of the API is made available so as to help you with the easy integration of the API into any software or website.
The team offers pricing plans for all use cases that can be upgraded, downgraded or altered as and when we prefer. The plan can be chosen according to your requirements. Your project might be smaller or bigger, there is always a specific plan for you. The plans are small, medium, large and very large with an amount of $23,99, 59,99, 139,99 and 304,99 to be paid on a monthly basis. You can also choose for an annual subscription and avail a 20 percent of discount. The team is also ready to come up with a custom plan for you when you need special requirements of request volume and support.
All the plans provide certain number of requests per month with HTTPS encryption. The medium and large plans come with an unlimited support and service level agreement. They accept all common payment methods, including credit cards (MasterCard, Visa, Diner's Club and American Express). A free version of the API is also available with very limited functionalities.
Having become a part of zenserp.com, the serpproxy is one ultimate solution to bring all that you need in analyzing your search results. The best web proxy is of one reliable source that is highly effective, efficient and reliable.
Worth Having App – Try Serpproxy today