Yes, PDF (Portable Document Format) is a well-known document file type that works best to share information online. The upside about this format is that its layout remains the same no matter whatever device it is viewed. Also, PDF is the safest format for your content and even works efficiently in preventing people from copying and modifying the information. But, what if one sends you a PDF document file and you want to make some editing corresponding to different concerns.
Don't fret as there are different online PDF to Word converter apps that make it possible to convert pdf to editable word doc files. In this context, we listed some best app that helps you to turn pdf into word.
PDF2Office: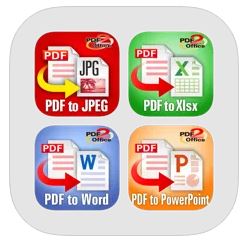 It is indicated as the free app that can swiftly convert your PDF document files on your iOS devices into an editable Word Doc file. The upside is that this PDF to doc converter requires only a few taps of your finger to create a doc from a PDF file. Also, you could use this app to convert PDF into different image formats without losing the quality.
For the desktop version, make a visit to free-source of theonlineconverter that provides you the best PDF to Word converter that helps to turn a pdf into a word doc. However, the PDF2Office iOS app allows you to either convert a whole PDF or a selective portion that you want to convert and then choose the format.
App features:
It supports multiple formats
100% free app available for iOS app store
Allow you to convert a file into text formats
Able2Extract: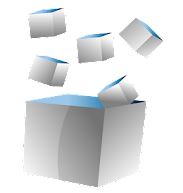 Use this best version of PDF to MS word converter app through which pdf file convert to word document within seconds. All you need to open the PDF as you usually would and make a long press on it. Now, you have to choose the Open in option and Able2Extract from the list of your apps. It's then all about following the prompts to convert and download the Word Doc file to your system.
App features:
Very easy to use PDF file to Docx Converter
Lightweight and accurate conversion
Keep original formatting while converting PDF to Docx format
PDF to Word: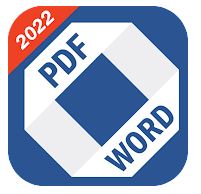 This is another PDF document to Word converter app available for your iPhone. You could get free conversions and to convert unlimited PDF to MS word conversions, go for PRO. The PDF to Word converter app is the best solution and works much efficiently than retyping PDF documents by hand. The upside about this pdf to Docx converter is that it converts all PDF files precisely, including all elements of documents. Don't worry as the converted Docx file looks exactly like the original PDF.
However, the entire conversion takes place on the app's web servers instead of your device. This means that it does not affect the battery life of your iOS device and even your files are permanently deleted right after transformed.
No matter of file size, you could convert a large file of PDF to Editable Word format
Remotely conversion saves the battery life of your device
Preserves original quality
Able2Doc PDF to Word: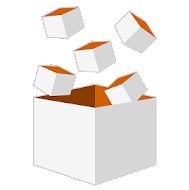 Able2Doc is the best application to proceed on both iPhones and iPads. It is packed with an amazing interface that assists you to keep track of all your converted DOCX files in one place. The app even allows you to share and email the documents to your PC.
The converted Word doc files by this PDF to Word converter can easily be edited as normal on any device by using particular software. The app keeps all the formatting (tables and images) as they were in the Adobe PDF. By using Able2Docm, you could attain the opportunity to turn PDF into Word files directly from Dropbox or many other apps. The converted PDF documents also can then be uploaded straight back to Dropbox.
App Features:
PDF file convert to Word directly from Dropbox or your device
Pro version of this app performs conversions more efficiently
Maintain the formatting while converting files
EasyPDF: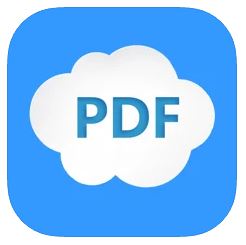 Yes, now you could convert PDF files on your iOS devices into an editable Word document file. All you need to open up an application that contains the PDF file, and then make a long press to open it as you usually would. Very next, instead of opening in the Adobe PDF viewer, you just have to open it in EasyPDF PDF to Word converter online.
You just have to follow the prompts to convert it into a Word doc file, which you can then readily email to your computer for your convenience. Same as other apps, all files are converted accurately, and even the formatting is maintained as it was on the original PDF.
The app is entirely free and even can easily be downloaded directly from the Apple App Market
You can open your PDF documents from within other apps, including Dropbox
Attain high quality and accurate conversions
Thankfully, you come to know about the best-tested PDF to Word conversion app. You just have to stick with any one of the above-mentioned apps to proceed with particular PDF to editable Word doc file converting scenarios.