I did notice few new scintillating apps that hit the App Store, so I have bit of trying up to do in terms of latest releases. One that specifically caught my eye was App Icons Customizer app developed by Michal Langmajer because of the popular icon styles. It's certainly something that's so much different on the App Store, which is always refreshing to experience these days.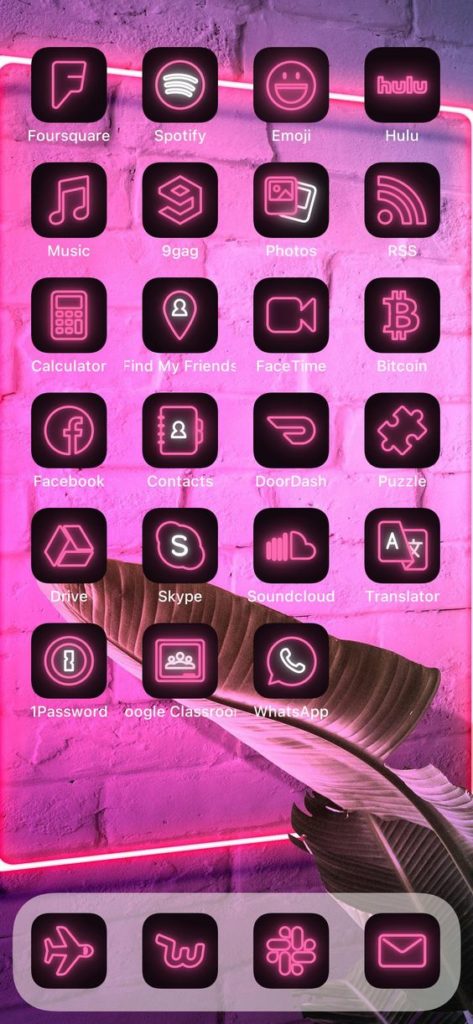 It is easy to customize your iPhone home screen with the beautiful app icon covers. App Icons Customizer App provides a wide collection of all popular icon styles. Move your iPhone aesthetics to the next level and show off to your friends. More specifically all icons are handmade and totally unique.
Integrate all familiar styles such as:
Classic Neon
Turquoise, Pink or Magenta Neon
Space Art Style
Minimalist Black icons
It is illustrated that App Icons Customizer is an ultimate home screen icons changer. You can find matching icons for your background and widgets. No matter what global users are into, it is just downright satisfying to experience this new app namely App Icons Customizer app.
Latest Features of App Icons Customizer
Small Tweaks and Improvements and now you can download any of the following themes:
Minimal Black, Red and White
Space Art (Galaxies and Deep Universe)
Neon theme (Underground, Pink, Purple, Blue, Green, Red, Yellow)
Boho theme
Fall Aesthetics
Vintage Rose and Beige
Cute Kawaii and Doodle theme
Final Recommendation
I strongly suggest giving App Icons Customizer app developed by Michal Langmajer a try if you're in the lookout for some unique icon styles and want something that is absolutely distinctive. It perfectly offers a nice variety to the users that they actually find in App Stores. I find to be quality app for all global users.
DOWNLOAD FROM APP STORE :