Celebrate your Big days with virtual gift wrap
Surprises are always fun and make others happy to the core. I love to give surprises to my mom on her special day so I always find something new and different to celebrate her birthday than the usual boring ways of celebration. No new idea struck me this time. So was busy finding something exciting and unique. So I was searching on the Play Store for some unique ideas about gifts. I found AR wraps application but was not sure what exactly it was. So I read the features and was amazed by the super and unique idea so I decided to download AR application that will be the best gift ever for her this time.
Gist About AR Wrap
Virtual wrap for real gifts
Wrap a real object in a virtual gift wrap. Works best with rectangular packages, flat vouchers and greeting cards
Share the virtual gift wrap with your friends and family. Add a personal touch and feel close to your loved ones even when you are apart. Have fun!
In version 1.2 we added a new feature: wrapping without a real object. You can now create gift wraps. The recipient will see the beautiful gift wrap on a horizontal surface, i.e. a table. This mode is ideal for vouchers and greeting cards.
AR wraps – How does it work
It measures the real-world object or just create a gift wrap
Then select a wrapping material from the selection of beautiful materials
you can also use your photos as a gift wrap to be unique and create much closeness
Next pick the wrap the real-world object virtually send to the recipient (first the real-world object, then the virtual gift wrap)
And finally, send the link through e-mail, iMessage or What's App
Unwrapping:
After the recipient received the real-world object and the link to the gift wrap she/he can see the wrapped gift in an augmented reality scene. Naturally, the gift can also be unwrapped.
If you send just a gift wrap the recipient can see the wrap on a horizontal surface, i.e. a table.
Uses of AR wrap technology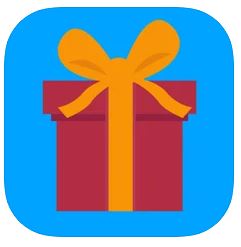 The AR wrapper brings the power of ARKit and ARCore to the web — very strong AR technologies that function in a rather seamless way. The AR wrapper also comes with a native 3D viewer. This is huge, as before we thought users would have to recognize an unknown icon to know that the thumbnail on the site is AR-enabled.
Verdict
Finally, AR Wraps is one such beautiful idea of gift wrapping with Augmented reality. I love this creative idea to tell you the truth this mind-blowing application was so unique and is the best application ever. Quickly download from the Play store and enjoy the work.
Download :