Almost every person in the world wishes for the perfect body with the perfect diet plan. There are many strenuous diet plans on the internet and those prescribed by doctors. While some require you to put minimum effort, there are others that put you through a rigorous diet plan that literally exhausts you. Some diets do not include a healthy living and instead strip your body of its vital nutrients. There are many facts and myths surrounding a proper healthy diet.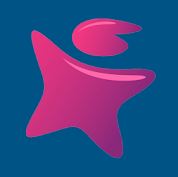 Using the 'Be Healthy: Health and Eating tips daily' app allows you to filter out the fact from the myth. Eating will not give you weight or health problems. The only reason a person tends to put on weight is owing to improper diet. There is no better medicine and healthier option than our daily food. Using the 'Be Healthy: Health and Eating tips daily' app you can find answers for the very common questions regarding a healthy living.
If you are planning a weight loss regimen, you can easily get an expert's advice on taking the right type of diet; collaborate with the experts to have a healthy and perfect body. The application has many category where you can get tips that include,
How to lose weight
Tips in losing belly fat
Diet advice and recipes
Vegan diet recipes
Healthcare tips
Diet facts
Weight loss tips
The app is easy and simple to use. Download the application on your mobile phone. Browse the right type of diet plan you wish to follow. Find experts and get their opinion on how to go about your healthy routine. If you are ready for a healthy lifestyle and healthy eating habits, get started with 'Be Healthy: Health and Eating tips daily'.
DOWNLOAD FROM THE PLAY STORE :