Everything is done professionally well as you uncover many salient features which just show or enumerate how much care was put into the development of this popular app of Challenge It. This app primarily permits you to create or participate in a variety of fun and exciting activity, fitness, voting, or submission based challenges.
Why you should select Challenge It App?
Activity Challenges
It challenges for collecting the most objects, completing a series of tasks or any activity that requires the participant to do something.
Fitness Challenges
Fitness based challenges which comprise completing the most steps in a day, running the longest distance, or completing the most workouts.
Voting Challenges
It also challenges that permits participants to gather votes from other users. This challenge can be for an individual, organization, or cause.
Submission Challenges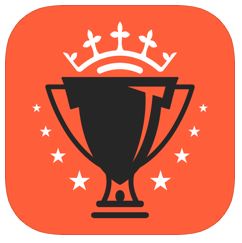 It primarily challenges which require the participant to submit something. The submissions can be images, documents, or text written in the app.
Key Features of Challenge It
The Challenges can include fun badges for users to win when they reach certain milestones.
Users developing challenges can easily customize them to suit their unique preferences with tools for scoring, privacy, and more.
Get notified instantly when you receive a badge, accomplish a new score, and get a friend request and more.
Sync your contacts and start competing in fun challenges with your friends.
Using a FitBit or Garmin to track your fitness? Challenge It qualitatively syncs with your devices to automatically track your progress for Fitness Challenges.
You can see what your friends and fellow participants are achieving in various challenges they're engaged in with the social feed.
Verdict
This Challenge It app offers a nice variety to the users that they actually find in Play Store and App stores. It is completely free and you can create challenges or just participate.
DOWNLOAD FROM PLAY STORE :