It is often in the minds of everyone to play a game that lifts us to the depths of our fantasies. Being able to choose the ideal theme and the storyline as it goes is a great way to manipulate the game. In 'Eve_IO: Pick your story cyberpunk themed game' app you get to play Eve, an augmented teenage girl who lives in a cyberpunk themed city.
How the app works:
Download and install the 'Eve_IO: Pick your story cyberpunk themed game' app on to your mobile phone or other smart devices. Get to play the character of Eve, a teen girl. You can choose your story with a unique concept and blend adventure with education. Eve is a cool and witty girl whose life involves a series of adventures. She is also ambitious to be a star in her social group and get her educational degrees. Like any normal teen girl, Eve also has situations that pose problems to her life and she has to solve the problems to get relevant answers.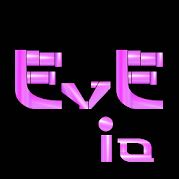 There are also problems that are related to maths, economics and more. You can have fun in the game where you can also get help from the people in the town. This game is a truly fun game with no ads, extra costs or data collecting.
Features of the game:
The 'Eve_IO' has a lot of unique and exciting features of which some are listed down here.
You can choose your own game play
Play as an augmented teenage girl character
Vaporwave and aesthetic style of animation includes
The game includes many educational questions that guarantee to enrich your knowledge
It comes with an original soundtrack
Ad free and 100% private
Compatible with:

Promo Codes :
KBQ4WARRGM6DNU9CD8P9ZL4
GL4GENNM2R0PWGBQGH0APBL
MS9267E1Q41TWD5NQ4E7989
Y9678L83UX5FV7TMFV0AUP7
BXGGPLB63Y1BMZCH5SRCS46
X3QBU7UQPJWYFC26NH0MKFM
58QDSCTW9DHRGL6EXCSH0DZ
LS1KMSUHK3GADQSHH6KTM5D
GKWG4DVML4V1F0B4LDHRR3J
NSDWBWJ2SUM56G5973ZMQZ7