When I saw Floky app developed by Appz4 Kft on the App Store & Play Store, I was interested by the features, and knew that it was something special that I had to try out. If you're a passionate fan of social vehicle and pet tracking application with little to no guidance, well, Floky will be right up your accolade.
Also would you wish to make sure your vehicle is in a safe place or your pet dog or cat often straying and like to know where it is, then Floky would be the latest social vehicle and pet tracking application introduced for benefit of users. It can also over your belongings.
Know about Floky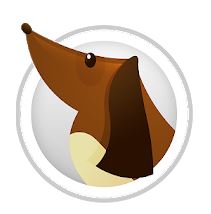 Flocky is a security technology personal object tracking mobile application which professionally assists you to track your lost belongings with the power of social networking.
This app has been developed with the most economical and ecological solution in order to be able to detect your lost vehicles or pet's location with the use of beacon technology. Moreover you only need to register and you are able to track more of your personal belongings anytime from anywhere. Also the application is compatible with all beacons in the market; select the one that fits your needs the best.
What can you track with Floky?
Your car
Your bicycle
Your motorbike
Your dog
Your cat
Any other pet, vehicle etc
What is beacon?
It is a small Bluetooth based device which actually sends signals to your smart phone and to other beacon devices. With its small size, it can be put conveniently anywhere, you can even hide it so it is invisible for thieves that is why it can primarily assist to track the location of your car in an unfortunate event of a robbery.
More importantly the beacons can operate continuously even for years with a simple button or pencil battery which makes it even more economical and simple.
Verdict
So recently I heard about Floky app developed by Appz4 Kft, and it was something so different that I couldn't wait for to use. Now I must say, this is a completely fresh approach to social vehicle and pet tracking application, and it shouldn't be missed.
DOWNLOAD FROM THE STORE :