Even though most of my leisure time going towards on playing table tennis I always like to go back to my Android for some popular Ludo Game experience as a break. I spotted Ludo Game – Play with friends developed by NOGAME on the Play Store last week while I was at browsing and I had to passionately download it. Needless to say, this accolade of gem does not disappoint me.
It offers lot of games of ludo kind, such as Parcheesi, Aeroplane Chess game – a version of Ludo in China, and "Don't get angry, man!" is another version of German board game. More specifically you can play with 2 mode namely with game ludo online and offline.
Interesting Facts about Ludo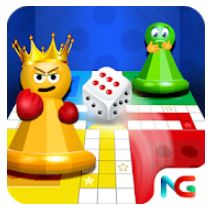 Ludo come from Latin, meaning "I play", is a strategy board game for two to four players. Ludo is derived from the Indian game Pachisi, but simpler. The game is old and said to be in 6th or 7th century.
How Can I Play Ludo?
First we need begin the Ludo game by dice to get SIX to begin ITEM in race.
Ludo turn: follow clockwise, players will dice one time (you beat another player ITEM give you a Ludo turn)
Dice and numbers: each number gives you a chance to ITEM move number of steps.
Ludo goal: the goal of game is moving all ITEMs to the end of race, winner is the fastest one.
You can play Ludo must be take a hour to complete normal game. We offer to custom player number 2 – 6 players for reduce playing time in all offline mode version.
Ludo Game – Pachisi Indian version and Ludo Khelungi
Ludo ludo the most customize version; you can play ludo with 2 to 6 players.
Follow the rules when play ludo game if ITEMs stand in BEGIN and STAR position, it can't beatable, you only can beat them in other places.
Ludo ITEM can move over the others ITEM.
Aeroplane Chess (Ludo of China)
In Aeroplane you can play with 4 players.
In board, Aeroplane ITEM can flight in fast way when you come to same color corner.
Don't get angry, man! – Ludo of German
In this Ludo version can play with 4 players.
Don't get angry, man! – Item cannot move over the others ITEM, and must be waiting or beat them.
Playing time so long, if you was online ludo version let choose less ITEMs (2 or 3) for make game shorter.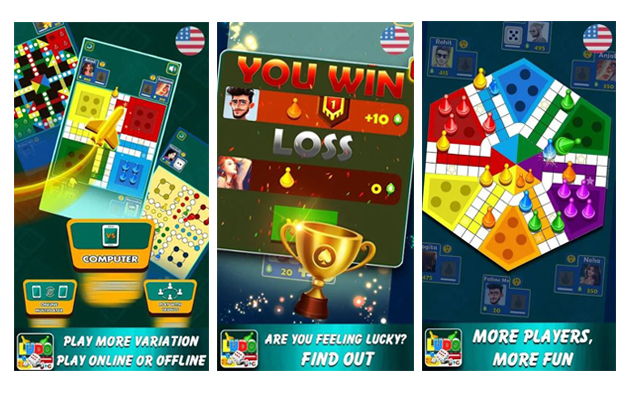 Key Ludo Game Features:
There are gifts offered every day and don't forget open ludo game every day
The graphics are excellent and different from others "Ludo classic" and "Ludo Star" version. They are attractive, east to see and attracting players.
Custom players are available in game ludo online (except Aeroplane & Don't get angry, man!).
Option to show safe cells (square) which is represented by ludo star icon.
You can play Ludo online – Multiplayer in the same device, 2 and 6 players Real-Time Ludo.
Play Ludo with friends – require internet connection, if not you can play game ludo wala game version against the computer.
Game ludo "lodo" can use vibrate to notify you when your turn come.
Ludo game player can be invited and challenge your Facebook Friends in a private game room and beat them.
Play with world Ludo (you will be ludo superstar and build your owner ludo club) players and make them your best friends by Ludo game – Play with friends.
You can send emotions while playing game ludo.
Daily reward ready to get every day when you turn on Ludo legend.
What happens when you get 3 SIXES in Ludo? – You are lucky one, with your ludo master skill take easy to become ludo king man
Light ludo apk size (just only ~33MB) and it is the King Ludo game to download.
Verdict
I strongly suggest giving Ludo Game – Play with friends developed by NOGAME a try if you are eager in search for a special Ludo Game app this weekend with a good emphasis on features. After qualitatively figuring out the feature, I'm really hooked with this game.
DOWNLOAD FROM PLAY STORE :