Do you enjoy playing Ludo but sometimes don't care for the bland design of the game? If that describes you, then I want to introduce you to the amazing App Ludo pizza. This unique strategy game will not give you hours of enjoyment in the Ludo pastime, but it will also allow you to play it in a brand new way! This is because this Ludo game has six pieces and they are each in the shape of a 1/6th slice of pizza! But read on, because there is a lot more to say about this unique game app!
First of all, this Ludo dice game app is beneficial because you can play with up to six players. It also is good because you can choose two, three, or four pieces. To say this game is cool would be an understatement! Of course, the great thing about this game is the app is that it is so easy to play that even a kid could master it. You just start by navigating the pieces with a roll of the dice. The objective of the game is to move all of your pieces around the platform until you get to the home area of the board.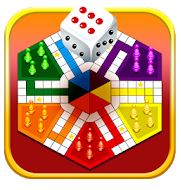 One of the things I like about this game is that it is great for learning strategy and for practicing good thinking skills. You will learn how to "think outside the box" when you have to determine when and where to move your game pieces. For instance, how are you going to get a good start on the game? Hint: the best way to do this would be to get your pizza pieces open as quickly as possible.
The icing on the cake would be that you can play this game without any players if you wish. This Ludo pizza app has a function where you can play against the computer, and the AI is every bit as challenging as a human player would be.
All in all, this is a gaming app you will get hours of enjoyment from.
DOWNLOAD FROM THE PLAY STORE :