Watching movies online on our mobile phones and tablets have become increasingly preferable by many. It is easier than streaming and downloading a movie. Nowadays many people prefer watching movies over the internet than to watch it via DVDs and video players.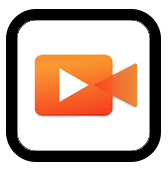 MovieNex offers a stream of movies which you can watch online from various websites for free. MovieNex stands as a mediator for the users and the sites from where the videos are streamed for users. Since it is an application that streams from websites, you will not be able to download the movies from the app. But you can watch videos entirely for free without any limit.
Benefits of watching movies online using MovieNex:
Unlimited access to videos of your choice
Convenience
Watch anywhere at anytime
Access to age-old classic movies
High-quality content
Completely free
Watching movies over MovieNex via your mobile phone proves to be an excellent advantage for you. If you are standing in a queue or waiting in an airport or a railway station or anywhere else where you might be detained, MovieNex provides you with free entertainment on your phone with quality streaming videos. You can stop worrying about catching a movie in the theatres and simply scheduling them on MovieNex. By watching videos online, you can save the expense of running down to a ticket counter and spending a fortune on the tickets for the best seats. It also provides you freedom in watching movies like pausing when you wish to whip up a quick batch of snacks or run to attend nature's call, and you can stop and play the video even the next day and rewind to check out details of the movie you might have missed.
DOWNLOAD FROM THE PLAY STORE :