When I'm under search of mobile app in Android & iOS platforms, I like to take a break from reality and try out with latest mobile app arrivals. Sometimes I feel a bit more anxious and want to take my passionate search on something, which is why I turn towards popular app namely On My Way developed by On My Way LLC.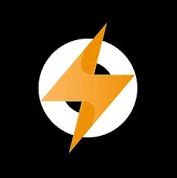 On My Way Agents are people who own a truck/trailer, people who are constantly on the road and people who have skills or equipment who are looking to earn extra income. A user can become an On My Way agent by professionally publishing their profile inside the app.
The app is all about transportation and skills. More importantly anything you are good at you can list it. For instances it would be plumbing, painting, roofing, windows, heating and cooling, etc. This popular app is also for transportation requirements. Moreover the transportation needs include moving furniture, towing cars, and getting cars cross the state.
Key Features of On My Way App
On My Way Agent Profile
It allow users to
View the profile and service description including name, location, profile photos, picture of his/her truck or equipment
See kind of services are being offered
You can check online status
Possible to view and leave ratings and reviews
About Message
It permits users to send a private message to the On My Way Agent to discuss more details about the job including the service fee and mode of payment.
You can call phone number if available
It shows a badge for new or unread messages
You can send only text messages
Appropriate Ratings and Reviews
It also shows the ratings and reviews of the On My Way Agent pertaining to his/her performance after the job is completed. In addition the users can also rate and write a review of the On My Way Agent.
Feature of User Profile
The users can view/update his/her profile information like name, phone number, location and upload profile pictures.
Enter his/her service description
Tap Advertise Profile to become an On My Way Agent
Option to turn off the advertise
Verdict
It's also totally different experiences from this developer, which include appreciation. On My Way is certainly popular hit that will not disappoint. For what it's worth, On My Way LLC app developed by On My Way LLC is quality app that I have been searching to be highly beneficial.
DOWNLOAD FROM PLAY STORE :