Today half of the world is crazy behind the series and movies that are coming over different channels. Pandemic has changed the way of seeing movies which lead to the preference for streaming channels.
Every streaming channel has its own special shows or movie and yet we all want to watch that. Unfortunately, it's on a different channel and we keep on toggling between multiple channels.
The Qewd app is at the rescue of all your problem. It is one of the best cross-platforms that streamlines every streaming channel like Netflix, Hulu, Youtube, Twitch, Tik-Tok, Amazon Prime and more!
Avoid continuously googling and looking for trending shows and movies, Qewd suggests you everything and get to know what to watch next.
One platform for all streaming channel
Find every streaming channel on one app for watching shows or movies. Your all-day favorite channels like Netflix, Hulu, HBO Max, Apple Tv, Amazon Prime, Disney Hotstar and much more. It also allows you to find the short video form of content in one.
All-in-one content discovery platform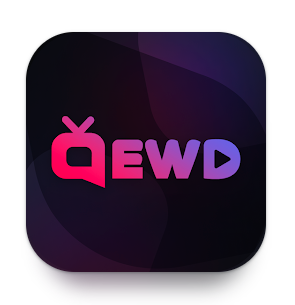 Get yourself a tub of popcorn and some good companies to binge-watch shows with, Qewd is here to fulfill your movie thirst in one and is specially made for Binge Watchers who no more have to worry about what to watch next.
On-point and accurate recommendations from your friends and influencers
Not able to sit together and watch a movie? Well, not a problem. Get to know what your friends have to recommend to you and what they loved. Get the accurate recommendation from the serious watcher and movie influencers, and get started with a tub of popcorn in hand.
Oh, I wish I could watch that right now!
Cannot watch anything in the middle of the office? Well, simply save videos, movies, short films, or any short content from multiple platforms like Twitter, Reddit, Youtube or any other websites. Simply save it with Qewd and watch it later.
We want to know your favorite video content
Let your friends know what is worth watching further. Qewd allows you to curate your own playlist that may consist of documentaries, short films, or any show worth binge-watching. Let your friends and other people know about your choice of content which is worth watching.
Get your information all around the world
Get updated with the local news, national news, sports update, reality TV shows, and much more! Browse what interests you, get into the recommended channels, and get to know everything what you were looking for, absolutely FREE.
Leave the hassle of what to watch next and worry about which show is worth binge-watching. Believing time is money and do not waste money saving your time, it's FREE and worth occupying your mobile phone's space.

Download Now Available on both iOS and Android