It is every person's desire to meet and talk to their favourite icon or celebrities. The Quartrly app provides one a chance to have a video call with their favourite sports player, actors or a prominent person and talk to them for a total of 15 minutes over a video call for a fixed sum of money. Through quartrly, you get to have an intimate and personal few minutes with the heroes of your life. The experience you get through this app is amazing; given the fact that many people yearn to spend time with their favourite heroes.
How to get started on the application: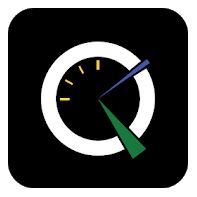 The application is very easy and simplified to use. Just the following few steps are enough to get you started.
Install the application and sign into it.
Search through and find your celebrity with whom you would like to talk.
If you are ok with their rate and agree to do the payment, click on the 'Book a Quartr' icon.
Book a 15 minute slot which is available in the schedule.
Quartrly connects you through a video call to your favourite personalities.
Every personality has their own quartrly rates which will be payable by the user.
The application is available in six countries including Serbia, India, Canada, Panama, United States and Venezuela.
Once your scheduled date and time arrives, the application would connect you for the video talk
This app is brilliantly designed allowing you to video call and talk to your favourite personalities. It has very good functionalities that enable you to have an uninterrupted phone conversation with the celebrities. The features in this app are explicit and thorough with a great design.
DOWNLOAD FROM THE PLAY STORE :