Are you looking for a tool to help you manage your business operations? Look no further than Daybook Management App! With its intuitive interface and powerful analytics, this app makes it easy to keep track of your products, sales, and expenses. Plus, you can monitor performance and identify areas of improvement in real time. Get the insights you need to run a successful business with Daybook Management App!
With powerful analytics tools, you can quickly identify areas where you can improve efficiency or profitability. Get the edge over your competition with Daybook Management App – the ultimate tool for managing your business!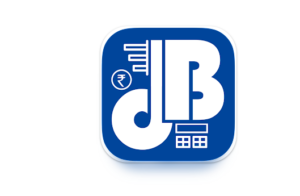 Our intuitive software helps you stay on top of your sales, products, expenses and more – all in one easy-to-use dashboard. With automated data analysis, you can quickly identify areas for improvement and increase efficiency. Whether you're a one-person shop or a multi-location business, the Daybook Management App will help get your operations running smoothly.
Make organizing your finances a breeze with Daybook Management App. Get things done faster and more conveniently!
Keep all your business data in one secure and user-friendly place with this platform. It's so convenient to have everything organized and accessible.
Get your finances in order quickly and easily with our app – it's like a one-page spreadsheet!
Staying up to date with your products, sales and expenses is easier than ever – no stressing over time needed!
Staying on top of daily expenses and revenue coming in from the main branch is a piece of cake with consistent updates.
Going digital can help you stay organized, avoid mistakes and duplicate entries, and let you worry less about paperwork. It's a great way to make sure everything runs smoothly.
Check out what's coming up for you today.
List of Features
Thinking about starting a business? Make sure to get your accounts in order. Keeping on top of your money situation is key to having a successful venture.
Running a branch involves setting up accounts, giving logins to responsible personnel, shifting products between main and sub-branches, and keeping track of sales and expenses.
As part of product management, you need to be able to keep track of prices, quantity, and inventory records. You can easily add new items to stock, take a look at what you have, and even record transfers for record-keeping.
It's important to keep track of your stock and knowing exactly where everything is managed properly can help ensure you don't run out at the wrong time.
Every day, you need to send in an update of your sales and expenses info to HQ. It doesn't matter if it's the main office or a branch – they want a report from everyone.
Make sure to get the owner's approval for the day book at every branch.
You don't have to worry about data security or backups as their cloud system is top-notch and takes care of all that for you. Your data is already safe and secure.
Take Away
I recently began using Daybook Management App and it has completely changed the way I manage my business. It's incredibly user-friendly and intuitive, so even someone like me with limited technical skills can navigate it with ease. The ability to set tasks, track progress, and keep everything organized has saved me countless hours of stress. With Daybook Management App.