Do you have a secret that no one knows? Of course you must have! And everyone else has a secret. But nobody tells it to anyone. I think sometimes, it's necessary to tell a secret so that your friends or anyone can help you. If the secret is about anything that makes you depressed, sad or worried or anything that should be disclosed for the welfare of others. You need to tell it to your friends directly or indirectly and similarly try to know your friends also. If there is nothing to talk about, you can play with your friends online and enjoy with them. So there is a solution for you which is better known as Smalk.
Smalk is an amazing way to get to know your friends, family and partners. The app requires iOS 11.0 or later versions and is compatible with the iPhone, iPad and iPod touch. It has been developed by Letail, LLC. If you have ever played games such as truth and dare, would you rather, 36 questions, you will definitely understand how the app works.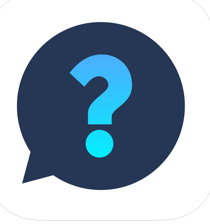 Even if you haven't, the app is designed so simple that you will quickly understand it and enjoy playing it. As there are over 2000 swipeable question cards, you can start discussions with your family and friends. Each card contains a question that you can ask by posting on social media or asking personally. Just select the card type or topic, and then select a question. Seriously, you will be surprised by the answers you get from the people you know so well.
There are different question pack types and topics such as: Conversation Starters, Couples Trivia, Date Night, Family Fun, Desires, Foodies, Memories, Personalities, Preferences, Relationships and many more to choose from more than 28 decks and 2000+ question cards.
The app offers colourful cards for sharing and polling on the social media platforms. You can also save your favorite questions by tapping the star. You can play Smalk with anyone you want. For example- you can play the game with your friends, dates and partners, family, post on social media as well as play with yourself. You will get to know new things about your friends, family, partner, and about you as well!
Overall, the app is intended to start conversations with your near ones. There is no need to hurry, you can play at your own pace and resume anytime. You can get the app for free and try it's paid version also for getting more features. You can buy individual question packs for $0.99 and unlock all current and future packs for $4.99 which is a savings of over 60%.
If you run out of free questions, you can unlock every Smalk question at no cost by inviting your friends to download the app. You need to simply get three of your friends to try the app for the first time, and the app will be automatically unlocked.
So download the app now and get access to over 250 questions for free.
Worth Having App – Download the App