There are plenty of apps to help with everything from day-of hotel bookings and last-minute flight changes. Whatever you need when you hit the road, there's an app for that. In a latest development from world of travel apps you can get the quality travel app now and start comparing hotel prices from around the world with this popular app namely Travel Huge – Flights & Hotels.
It is the one-stop app for hotel booking. The app is very simple for you to get the best offers for your travel needs. You can plan for your vacation and looking for a flight and place to stay during the holiday has never been this easy and fun. Travel Huge has millions of traveler with their reservations and now it is your turn to experience the convenience of hotels booking and flights booking the entire world with the tip of your fingers.
Travel Huge is a part of E Product Zone PVT LTD. It is the fastest growing & most trusted online flight tickets and hotel booking app, now available at one touch. For fast and safe bookings of your Flight tickets, experience this app on your phone and book on the go.
The users can get the best flight and hotel deals which you search for. It can also help you to book tours, activities, rentals, airport transfer, visa, and insurance. The users can also find a shop from where they can buy anything which you need during your trip.
It is illustrated that Travel Huge compares thousands of flights prices across hundreds of airlines to give you the world's top travel deals at your fingertips. This app will deliver the cheapest flights and cheap hotels and transform your trip into an awesome experience.
How it Works?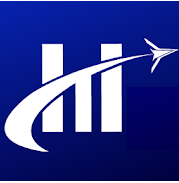 Travel Huge professionally solves this hotel reservation problem for you by aggregating data from thousands of hotels that deal with reservation book so you can compare their prices conveniently. So you will get access to crazy hotel deals anytime and anywhere on your Android smartphone or tablet.
You can Search and Find great deals on flights & hotels
Unlock Private Deals and exclusive mobile-only rates for even more savings
Pick a destination and choose flexible dates to find out when it's best to fly.
Why select to book your flight ticket, hotel and many more with Travel Huge instead of other flight deals and Hotel booking apps?
Easy to use
This flight booking app is designed to find for you the best one way and round trip flight deals from your home airport.
The flight search process is very fast and can be done within a few minutes. It will take care of giving you the cheapest flights and hotels.
Free
The cheap flights & cheap hotels app is free and it will stay free for life, so there are No hidden fees or special memberships to book your next travel with us.
Fast
This hotel booking & Flight booking app will allow you and your family reserve the cheapest flights, & hotels in a very fast way, it is also guaranteed that you will not find this navigation speed elsewhere.
Travel huge searches all over the internet to find the best deals.
Secure bookings
It is equipped with the latest security and privacy features to help you stay safe while making your next travel booking.
You will be able to pay all booking on the provider's website and you will not tap any personal information within Travel Huge.
Wide selection of services
Travel Huge can take care of your entire trip and you can book hotels & flights.
Thousands of flight deals
It helps you by giving you thousands of cheapest flights. You would be able to find any flight to any destination you are traveling to.
They have served millions of people to get the best hotel reservations and flight deals. It is also ensured that every traveler has a great experience using this app services during their trip.
Verdict
Travel Huge – Flights & Hotels is a quality release and one of the best travel apps released so far in my opinion. This is a splendid app that will appeal to anyone who is looking for a change.
DOWNLOAD FROM PLAY STORE :