It is common to see everyone hung up on their mobile phones owing to the idea of playing games. This began to start the trend of online games. This then leads to the development of playing online games along with friends giving the user a real experience. The UNO game is a classic card game and adheres to the game rule and the traditional house rules. The reward includes cute animals like a friendly bear, handsome dogs, and cute rabbits.
How the app works: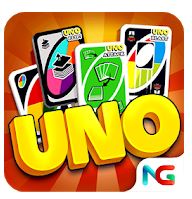 Download and install the UNO – Play with friends application on a mobile phone or another device. Once you open the game, you will find that it is an online simulation game that can be played among your friends. To do that, every member of the team should have the app on their device. It is also possible to make new friends with other players around the world, which makes it a friendly game to play. One can play with their family and also network with their friend's family and talk while playing the game. If you do not have an internet or Wifi connection, you can even play the game while offline. There are lots of mini-games which you can play when you get bored at home or somewhere outside.
Rules of the game –
There are four rules in the game. They are as follows,
UNO official rules
Attack rules
Blast rules
Flip rules
Features of the app:
This game has many cool features that are listed below.
You get a daily reward as you open the game. Regular login receives a lot of exclusive rewards at the end of each week. Many exciting prizes open up as you play the game. You can spin the wheel for gifts and get to buy the cute and adorable animals where you can take care of them and look after them.
DOWNLOAD FROM THE PLAY STORE :