"How to download YouTube videos without any limitation?"
This question might confuse lots of you. Fortunately, I have figured it out. As a person full of curiosity, I really love to discover more new tools to figure out questions. When this question comes to me, it's not a big deal obviously. As I know, many people just like Tony are waiting for the answer on how to save YouTube videos offline. Therefore, I would like to share you 3 tricks and tips to make it on Android.
To begin with, I would like to introduce you my best partner – VidPaw Online YouTube Video Downloader.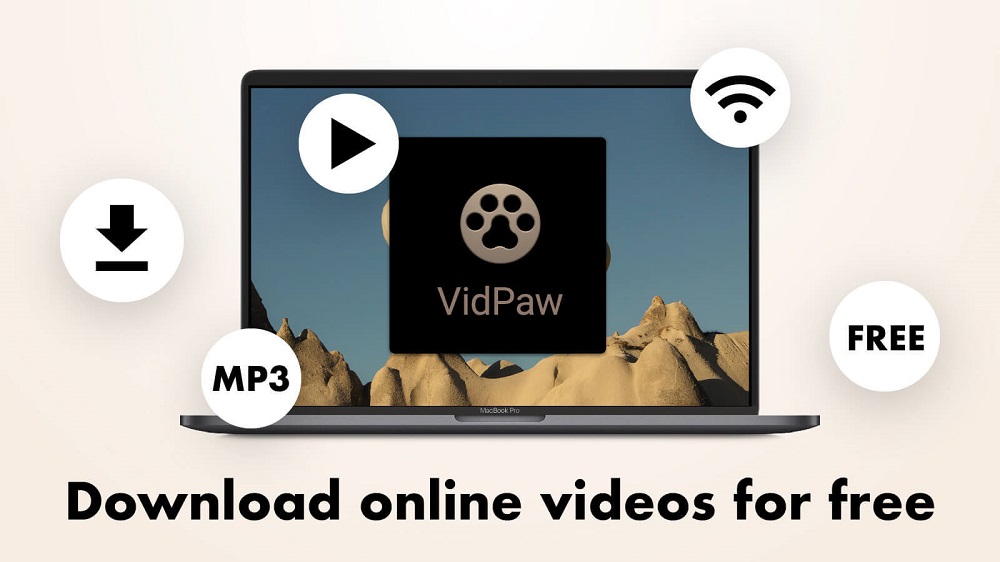 VidPaw Online YouTube Video Downloader is created to help people download and convert any YouTube video to several output formats and qualities. What I love VidPaw the best is that all download services are just free! With VidPaw Online YouTube Video Downloader, you can easily save your favorite YouTube videos. What's more, it offers web version and Android app version to choose. You can choose one of it based on your preference.
Of course, you might be also interested in other features of VidPaw YouTube Video Downloader.
Absolutely free and safe to use.
Fast speed download process is supported.
MP3, MP4 and other formats are supported.
Video streaming and downloading are supported at one stop.
It's able to convert YouTube videos to audio in MP3.
High-quality outcomes are guaranteed.
Easy-understanding interface design is offered.
Extremely easy download process.
What I mentioned is not enough to show how amazing it is. Trust me. Once you have used VidPaw to download YouTube video, you will fall in love with it. Next, I'll show you 3 tricks to download any YouTube video by using VidPaw on Android phone/tablet.
Trick 1. Using VidPaw App for Android
For Android users, you can directly download VidPaw App to stream and download YouTube videos on Android devices. You can download VidPaw App for Android on VidPaw official website (click HERE to download).
NOTE: If you fail to install VidPaw App after downloading it, you can go "Settings" to enable the "Unknown sources" and try again.
When you open VidPaw App, you can directly stream your favorite YouTube videos on it. To download a YouTube video on VidPaw App, you just need a few steps.
STEP 1.Search your wanted YouTube videos on VidPaw App.
STEP 2.Access it, you'll find the "Download Video" button. > Tap on it.
STEP 3.On the download page, you are allowed to choose a suitable output format and quality for your downloading video/audio file.
STEP 4.In the last step, you just need to simply tap on the download button related to your choice. Without a long time, your wanted video will be save on your Android device.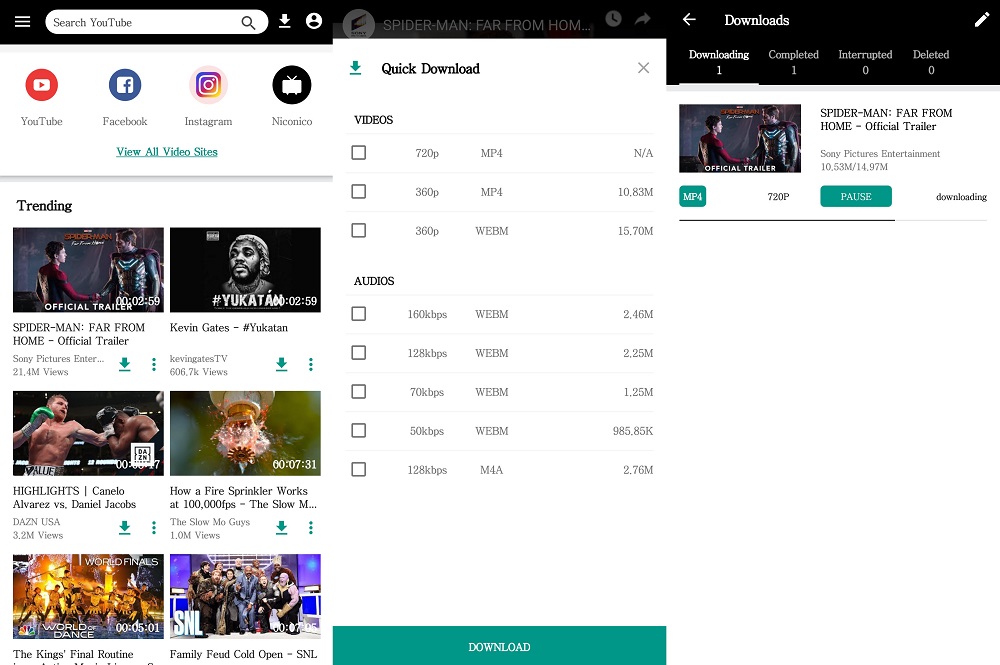 If you prefer to use online tool to download YouTube videos, you can try vidpaw.com website as well.
Trick 2. Add "paw".
STEP 1. Open your favorite YouTube video on any browser.
STEP 2. Directly add "paw" behind "youtube" on the address bar to access the download page.
STEP 3. Make your output choice.
STEP 4.Simply hit "Download".
Trick 3. Copy and Paste the Video Link.
STEP 1. To begin with, copy the YouTube video link.
STEP 2. Go to vidpaw.com on any browser. > Paste the YouTube video link to the download bar.
STEP 3.Select an output format and quality.
MP4 format is recommended for video file.
MP3 format is recommended for audio file.
STEP 4.After that, tap the "Download" button, then, the download process will be finished within seconds.  
That's all about 3 tricks to download YouTube videos on Android. It's very easy, right? I have to say that VidPaw App is totally out of my expectation. Its small file size will not burden your phone performance. What's more, you can easily download and stream YouTube videos at the same place! That means that YouTube App is not necessary.
Now, do you solve the question how to download YouTube videos on Android?
Worth Having App – Download the App